Anguilla App Features Savings of Over $15,000 with 70+ Offers Launched May 15
THE VALLEY, 
Anguilla/
— 
Anguilla
 is celebrating turning 50 in a big way by introducing a dynamic new app, Anguilla App, that offers amazing deals across the island from restaurants to lodging to shopping to on-island attractions. With more than 60 offers, representing a savings of over 
$15,000
, there has never been this many opportunities to explore and discover 
Anguilla
. The free Anguilla App is available in the Google Play and Apple App Store, and can be installed in a variety of devices from phones to tablets.
This ground-breaking app will constantly be updated with offers, and will allow visitors to pick and choose the ones that pique their interest, as well as discover some activities or opportunities they might not even be aware of. Examples include $50, 3-course prix fixe menus at leading culinary establishments; Spa discounts; complimentary room nights and discounts at various properties; special rates on private chefs at villas; discounts on sports equipment rentals; gift cards and much more.
The app comes with an easy to redeem feature for participating businesses whose deals are appropriate. For ease of use, the app has a filter feature between transportation, accommodations, dining, shopping and entertainment. The Anguilla App comes to the aid of visitors to the island as their go-to, easy to download source for great deals and savings on the island that is paper-free and easy to track.
The Anguilla App will continue to be updated as the framework to support other tech has already been built. With future features including an interactive map; user profile posting walls and ability to 'friend' people; chat function; virtual reality tours; implementation of location 'check-ins' and linking to social media; and much more, this is one app that will replace them all.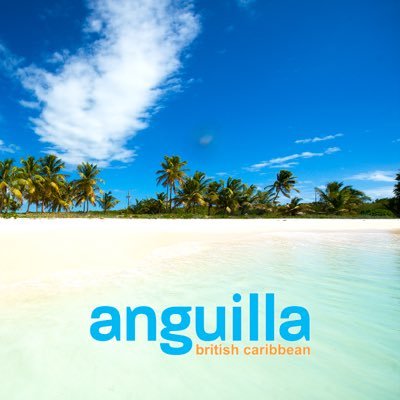 The Anguilla 50 celebrations mark the 50th anniversary of Anguilla's secession from the Federation of St. Kitts & Nevis, and decision to chart her own path to prosperity as a British Overseas Territory. To recognize and celebrate this golden anniversary, from May 2017 through April 2018 Anguilla will be promoting the culture, history and magic of the island, both at home and abroad.
For more information visit the official website of the Anguilla Tourist Board: www.IvisitAnguilla.com; follow us on Facebook: Facebook.com/AnguillaOfficial; Instagram: @Anguilla_Tourism; Twitter: @Anguilla_Trsm, Hashtag: #MyAnguilla and download the Anguilla App in Google Play and Apple App Stores.
SOURCE Anguilla Tourist Board
Related Links