Leading on-demand massage app celebrated as one of the best entrepreneurial companies in the country
NEW YORK/ — Zeel, creator of the Massage On Demand® category and the first company to deliver same-day, in-home massages to customers, today announced it ranked No. 87 on the third annual Entrepreneur 360, Entrepreneur magazine's list of the 360 "Best Entrepreneurial Companies in America." Zeel is honored for its innovation and technology, management efficiency and business sustainability, and revenue.
"The Zeel team is proud to be recognized with such an esteemed distinction," says Zeel founder and CEO Samer Hamadeh. "We're the trailblazers in what is now a competitive segment in the massage industry, and what sets us apart, and makes us award-winning, is our commitment to service, quality, security, and reliability. Massage at home and in hotels was just the beginning. We believe in Powering Massage Everywhere® and now offer staffing solutions for spas and wellness programs for corporations. It's an exciting time in the technology-enabled wellness space."
Honorees were identified based on the results of a comprehensive study of independently owned companies, using a proprietary algorithm and other advanced analytics. The algorithm was built on a balanced scorecard designed to measure four metrics reflecting major pillars of entrepreneurship — innovation, growth, leadership, and impact.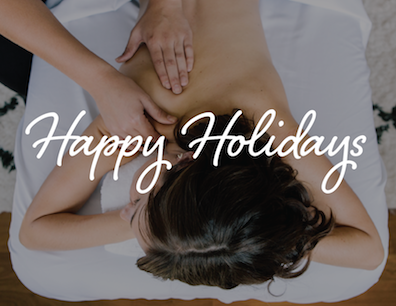 Zeel is recognized for pioneering the same-day, in-home massage category. With Zeel, customers can order a soothing massage through the Zeel app or on zeel.com – delivered directly to homes, hotels, workplaces, and events in more than 75 U.S. cities. Customers can choose the time, length, and location for the massage; the preferred gender of the massage therapist; and a massage technique ranging from Swedish to deep tissue, sports, prenatal, couples, and sleep massage. On-demand massages can be scheduled to start as early as 8am and as late as 10:30pm, seven days a week, 365 days a year.
Contributions to Zeel's entrepreneurial recognition include an award-winning staffing solution for spas with Zeel Spa℠; a platform for hotels to provide in-room massages with Zeel Concierge®; and in-office massages with Zeel Corporate Wellness.
"Our annual evaluation is a 360-degree analysis of top privately-held companies representing and serving a variety of industries," explains Lisa Murray, Chief Insights Officer of Entrepreneur Media, Inc. "Every year we review a new batch of entries that reflect great entrepreneurial strides. The ones that make the list have implemented visionary initiatives impacting their communities for the better, innovative ideas redefining industry standards, leadership practices fostering enviable company cultures, and creative growth strategies launching their brands to new heights."
About Zeel
Zeel created the Massage On Demand category in 2012 and was the first company to bring same-day, in-home massages to customers. Ranked #167 on Inc. Magazine's 2017 Inc. 500 list of fastest-growing companies in the U.S., Zeel is the leading and largest on-demand massage provider with over 10,000 licensed massage therapists in its network of over 75 U.S. cities. Zeel offers the most reliable on-demand massage service in as little as an hour, 365 days a year, with start times as early as 8am and as late as 10:30pm. Zeel delivers the highest quality, five-star massages from licensed, vetted massage therapists to homes, hotels, workplaces, and events. With best-in-class security protocols and white glove customer service, Zeel customers enjoy massages in the comfort, convenience, safety, and privacy of the place and time of their choosing. Booking, scheduling, and payment are made easy with the Zeel app for iPhone and Android. Zeel is also home to Zeel Spa, the on-demand staffing solution for spas; Zeel Concierge, which enables hotels to provide in-room massage bookings for guests; and Zeel Corporate Wellness, which brings chair massages to companies, events, and workplaces.
About Entrepreneur Media Inc.
For more than 40 years, Entrepreneur Media Inc. has been serving the entrepreneurial community providing comprehensive coverage of business and personal success through original content and events. Entrepreneur magazine, Entrepreneur.com, and publishing imprint Entrepreneur Press provide solutions, information, inspiration and education read by millions of entrepreneurs and small business owners worldwide. To learn more, visit entrepreneur.com.
SOURCE Zeel